Promotion Page
Promotion
Because the Custom page is generic in format, I can customize the subheadings and text below to fit any purpose and any subject.
Marques Houston
Marques Houston is a singer ,and actor. He has a show named: Cuts. He is apart of TUG Entertainment. [ http://www.tugentertainment.com ]. You can check him out at my space ,and his page is: marques houston.
Ray J
This is ray j ,and he is a: R and B artist . He also raps sometimes. He is an actor as well. His website is: http://www.rayj.com ,and his myspace page is: rayj .
Brandy
This is Brandy ,and she is an: actress. She also sings R ,and B. She appeared on a tv show as well as been in her own tv show named: Moesha. Her website is: http://www.foreverbrandy.com .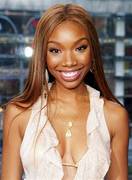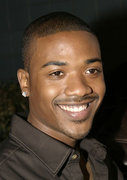 Ricky Romance
Ricky Romance is a rap artist who has his own record label named; jmc records. You can check ricky romance out on my space ,and his page on my space is; rickyromance . Also , if you would like to help promote ricky romance join his street team on yahoo at; http;//groups.yahoo.com/group/rickyromancesupporters .
Chingy
Chingy is a rap artist ,and has a independent recording label named: Slot a Lot Records. You can check chingy out on: yahoo music ,or at myspace. His my space page is: Chingy. Also, check out Officialpinkmok on my space [ chingy's clothing line ].
Lil Fizz A.K.A Fizzo
Lil Fizz is formerly from the group b2k ,and has a jean line named: jean addicts. He also has a sneaker line named: s addicts. The website for his jean line is: http://www.jeanaddicts.com. Fizz's my spacer page is: fizzoo .